Random Read


Writing for Children and Young People // Introduction to Print Journalism with author Trilby Kent
Summary:
Writing for Children and Young People // Introduction to Print Journalism with author Trilby Kent
Type:
One to One Email Correspondence.
Duration:
10 weeks.
Fee:
£300


About the course - Writing for Children and Young People with writer Trilby Kent

Over a period of ten weeks, Trilby will provide support and guidance as you embark on the exciting journey of writing a children's or young adult novel. Although mentoring will be tailored to meet students' individual needs, in most cases topics covered will include:

understanding your market
finding your genre
creating engaging characters
generating plot ideas, using plot charts and developing an effective synopsis
writing believable and effective dialogue
selling your work

Reading suggestions will be provided throughout the course.

About the course - Introduction to Print Journalism with writer Trilby Kent

Over a period of ten weeks, Trilby will help students identify freelance journalistic opportunities and prepare a series of pieces (essays, reviews, reports, etc.) with an eye to submission. Although mentoring will be tailored to meet students' individual needs, we will aim to cover such topics as:

conducting market research
developing original and sellable ideas
honing your 'voice'
telling a story
journalistic do's and don'ts
technical and specialty writing
conducting interviews
making the most of personal experience and expertise
selling your work

About the Tutor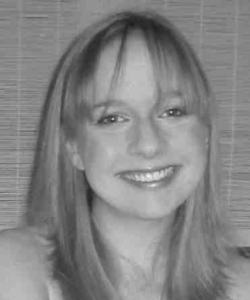 Trilby Kent's first children's novel was published in 2009 by Tundra Books (Random House, Canada and the US). Her second novel, Stones For My Father, followed in 2011 and won the TD Canadian Children's Literature Prize and the Africana Book Award. Her first novel for adults, Smoke Portrait, was published in the U.K. by Alma Books in 2011. Her latest novel, Silent Noon, will be released in 2013.

In 2009 Trilby was awarded a full AHRC studentship to pursue a creative writing PhD under the supervision of Philip Hensher. Her short stories have appeared in The African American Review, Mslexia, Litro, Scrivener Creative Review and others, and she has been shortlisted for the Fish prize. Her adult fiction is represented by Judith Murray of Greene & Heaton.

In addition to writing novels and short stories for children and adults, Trilby has been extensively published in national newspapers, magazines and literary journals in Canada, the US, Belgium and the UK, writing everything from feature articles and investigative reports to literary criticism, film, book and exhibition reviews and personal essays. She was recently shortlisted in the Guardian's International Development Journalism Competition.

For the past three years she has taught creative writing courses (Novel Writing, Writing for Children and Comprehensive Writing) with one of the country's leading distance learning schools.